The International Maritime Organization (IMO) announced last year that the sulfur content of fuel used by ships will reach less than half a percent by the beginning of 2020. Sulfur in ships' fuel is now 3.5 percent. Ships that fail to meet this standard are not allowed to dock at any port and will be fined. Iran has more than 180 ships, including bulk carriers, container carriers, oil tankers, etc. If Iran can not replace the current fuel of its ships with low sulfur furnace oil, no Iranian ship will be able to dock in foreign ports. This means creating a crisis in the country's maritime trade.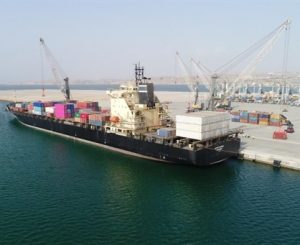 It is not more than four months before this contract came into force that a knowledge-based company has succeeded in isolating Iran's water trade from the impending crisis with a local knowledge. Elixir Novin Faraand Asia Co., in collaboration with the Petroleum Industry Research Institute and the National Oil Company, has succeeded in obtaining desulfurization technical knowledge by the ODS method, which has been successful in production samples and technical tests in ship engines. Now, four months before the implementation of the new international regulations, Iranian ships will be able to overcome this crisis with ease. This issue had become a vital issue for the Iranian economy.
In 1997, despite the escalation of maritime sanctions, Iran had 265 million tons of maritime trade, and if Iran did not acquire this knowledge, difficult days awaited the country. Elixir Novin Faraand Asia Company has played an important role in increasing the production of gasoline and petrochemical products in recent years by localizing catalyst knowledge.
In the following, I would like to draw your attention to see a video under the same title.
Click on download to watch the video.